Mandarin Sushi & Noodle Bar
4141 W Henrietta Rd, Rochester, NY 14623
Order now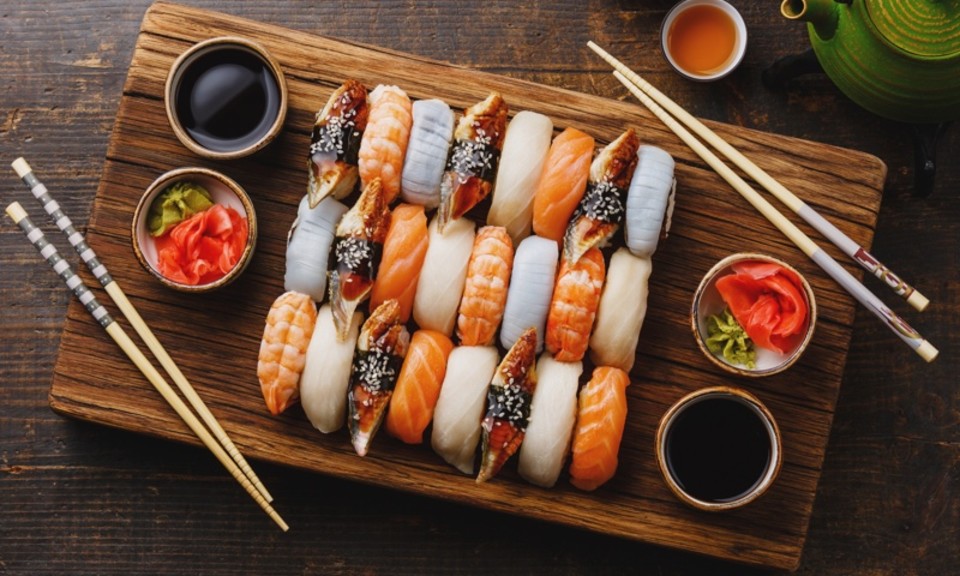 Brittany
The food was here at lightning speed. Im shook. The price was very reasonable and the sushi I ordered was so fresh and so delicious (all vegetarian). Good lord, please help me, because this might become an addiction. Everything I ordered was correct and they included the usual sides (wasabi, soy sauce) without me asking. Delivery man was friendly. Highly recommend!
Michael
WOW. this is my first review of a place on grubhub and I gotta say, this place is amazing. the food is delicious, there's a great coupon deal right now, and THEY LISTEN TO YOU. I said they should have sodas on their menu and they sent me a couple for free! that's a great business right there. love this place.
Kevin
The food came in just 30 minutes. The sushi was good, the spicy tuna roll had 5 big pieces, the Philadelphia and ebi avocado roll had 6 normal sized pieces. The spicy seafood noodle soup was also good, nice amount of squid, mini scallops, and fake crab meat with 2 unpeeled shrimp and was average spicy.
JOHN
Excellent. The broth was very tasty, the noodles tender. The size of the portions was great. It has to be a bone broth that comes with it, because it had a taste that said long cooked. Even had siracha. Recommend them for Chinese every time.
Cindy
Awesome, ordered an hour before close and food was still delicious. The food came fast (~20 min early). The gyoza is AMAZING! Also, the dragon roll was fresh and presented nice. Absolutely recommend and will order again. Thank you!
About us
Asian, Dinner, Grill, Japanese, Lunch Specials, Sushi
Today

Delivery: 11:00 AM - 11:00 PM

Takeout: 11:00 AM - 11:00 PM

Delivery

Monday:

11:00 AM - 10:00 PM

Tuesday:

11:00 AM - 10:00 PM

Wednesday:

11:00 AM - 10:00 PM

Thursday:

11:00 AM - 10:00 PM

Friday:

11:00 AM - 11:00 PM

Saturday:

11:00 AM - 11:00 PM

Sunday:

4:00 PM - 10:00 PM

Takeout

Monday:

11:00 AM - 10:00 PM

Tuesday:

11:00 AM - 10:00 PM

Wednesday:

11:00 AM - 10:00 PM

Thursday:

11:00 AM - 10:00 PM

Friday:

11:00 AM - 11:00 PM

Saturday:

11:00 AM - 11:00 PM

Sunday:

4:00 PM - 10:00 PM